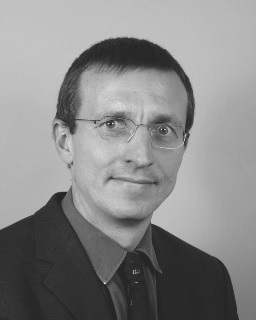 With deep sadness, we herewith inform all of our TVSEP partners and friends about the passing of Professor Stephan Klasen from the University of Göttingen. Professor Klasen has been a key founding member of TVSEP and its predecessor project, the DFG Research Unit 756. Undoubtedly, without having him on board, neither project would have materialized. Stephan Klasen led and was involved in numerous research initiatives within his university, and within the German and the international research community on economic development. In addition, he was engaged in numerous high-impact policy advisory activities. Bearing that in mind, his unconditional commitment to TVSEP deserves our utmost recognition and respect.
Professor Klasen was an exceptional scientist who has profoundly shaped the course and recognition of development economics in Germany and internationally. With his deep theoretical and practical knowledge, he has helped TVSEP to gain high international visibility. The Palgrave McMillan book in 2013: "Vulnerability to poverty: Theory, measurement and determinants, with case studies from Thailand and Vietnam" and the special issue of World Development: "Vulnerability to poverty in South-East Asia: Drivers, measurement, responses, and policy issues", in 2015, are two significant examples of his professional authority. His continuous and excellent support to TVSEP, in spite of his deteriorating health conditions resulting from the terrible disease that is ALS, deserves our deepest gratitude and admiration.
We are extremely sad. Stephan has been a highly distinguished colleague and a wonderful friend whom we never will forget. He will continue to live in our hearts and minds and his ideas and contributions will always inspire TVSEP's future activities.
The TVSEP Project Management Team:
Ulrike Grote
Krisztina Kis-Katos
Stephan Thomsen
Hermann Waibel